Free Medical and Eye Camp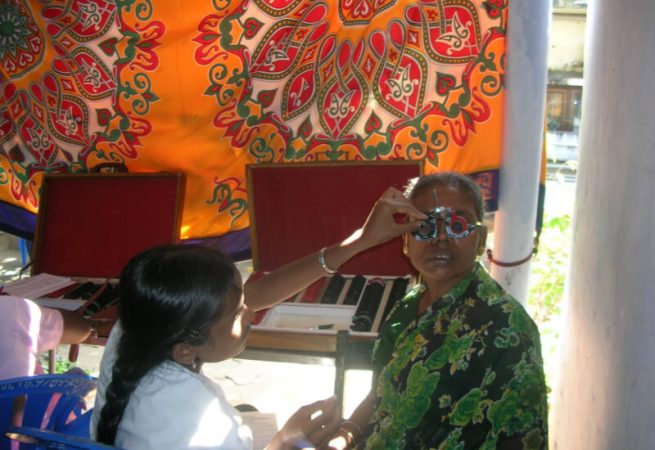 A free General Medical & Eye Camp was organized at Gudiyatham Village in Vellore district on 28th Oct 2017, in the premises of our local partner there. This place is 120 miles away from Chennai city and is surrounded with 1000 families of daily laborers.
This free Medical Camp was facilitated by 4 doctors and 7 nurses of General medicine, Dental, Dermatology, Eye & Diabetes care to examine, prescribe free medicines and to provide further treatment for those in need from CMC Hospital, Vellore with the support of Ida Scudder Memorial Hospital, Ranipet.
A total of 130 individuals from the age of 5 to 80 years attended this camp and were examined and given medicines.
Ten patients were given free spectacles after examining and 6 patients were advised and supported for cataract surgery.
Those attended were happy about us organizing such a camp closer to their homes. We thank CMC Hospital and Ida Scudder Memorial Hospital for supporting this medical camp, as it helped many poor to uplift their lives by caring for their physical well-being.