Aid Allies
Mission
Our Aid Allies's mission is to provide simple life changing care to uplift the life of the poor, needy and the helpless in distresses, irrespective of caste, race, religion or colour, by extending education support, providing medical assistance, conducting rehabilitation relief work in a crisis situation and providing support for very basic human needs in any form to those in need.
Why life changing care? Be it a curable medical condition by birth or during the course of life, the poorest of the poor put them off for want of resources. For lack of money, many children do not go, beyond government supported basic schooling, to acquire an employable skill. Also when a crisis hits, their whole life sinks. Hence the need for simple life changing care projects to support people falling into any crisis situations.
Why Sponsor?
Who benefits? The poor, needy and the helpless in distresses, irrespective of gender, caste, religion or colour
What are the benefits? Medical assistance, child education fee support, assistance with income generating ventures, recoveries during crisis situations and other very basic human needs such as toilets, clean drinking water, hygiene facilities, health education, safe disposal of waste etc.
How are these operated to ensure the benefits reach the real needy? Upon receipt of a request, the Project Manager of our Nehemiah Care Centre verifies to ensure whether they are genuine. Be it support for education or medical treatment, the charges are paid directly to the provider. And in other cases remedy is arranged. No money is distributed.
What can your donation achieve? Entire family is benefited by changing the situation or condition of one person or by providing support for a very basic human need. A very big life changer!
What can you do today?
Sponsor the work of Aid Allies at Rs.1250 per month.
Donate any amount per month to support the work of Aid Allies.
Get Involved
Share your passion for social work for the benefit of the needy.
Share your skills for medical camps/emergency assistance.
Health Support Programs
Surgery
Education Support Program
Elderly Support
Nivar Cyclone
Micro Grant Finance
Testimonial 1
My name is Saraswathi, studying 2nd year B.Com. When I started this course, we did not even have money to pay my 1st semester fees and my college was adding late fees month after month. At that moment, by God's grace, I had a chance to approach Ebendavid Charities and they helped me to pay my fees. And now my fees are paid up to date. Thanks for the timely support provided for.
Testimonial 2
I am B. Preetha of Somangalam village (Kanchipuram Dt.), studying Class XII in Govt. Hr. Sec. School. I was in need of Coaching Guides to prepare for my exams, but I did not have money to buy these and the exams were nearing. I approached Ebendavid Charities and they helped me to buy these required Coaching materials on time and I was able to appear for my exams in confidence. My family and I are Thankful to God and to Ebendavid Charities that supported me.
Testimonial 3
My name is Asha from Rajamundary, Andra Pradesh, I was studying Inter MPC 2nd year, when I received fee support from Ebendavid for the last academic year. I have now completed my course with a score of 96%. Though I need financial support, hoping that someone will help, I have applied for engineering courses in chitoor district (AP). I have also successfully passed in the entrance exam and I am now waiting for the counseling call. I wanted to become an Engineer in Computer Science. This is my dream.
Testimonial 4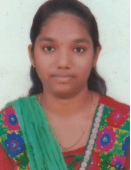 My name is Roshini from ambathur Chennai, I am studying B.Sc (Computer Science). When I found it difficult to pay my semester fees due to a financial crisis in my family, I received support from Ebendavid Charities to pay my semester fees during the last academic year. And now I have successfully completed the 2nd year of my course without any interruptions. I have also done well in my exams and I am waiting for my results to enter my final year. My ambition after completing my graduation is to become a Software Engineer.
Testimonial 5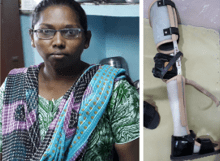 My name is Gunaselvi aged 30 years lives in Kolathur of Chennai city was Handicapped (Leg) and I was finding it difficult to travel on my own and dependent of my family members every time to go out for any small work. Now through Ebendavid charities I was referred to a sponsor who could help me in getting Leg Limps so that I can manage things on my own with limited support. I was screened and I was asked to go for the process of registration, consulting and giving measurements to organize, this process took 2 months to receive the limps, and on 22nd May 2018, I received the Artificial Leg Limps. I am so happy and grateful to god first and a big thank you to the organization for the support.
Testimonial 6
My name is Chinnapapa aged 70 years, I live in tiruvanamalai district. I was reported Cataract surgery and due to poverty I could not go for treatment, and I was ignoring and managing for last 6 months, I came to know about Ebendavid who help the poor and needy and I was referred for the checkup. I was examined by our Medical Camp Doctor from Uma Eye Clinic at Annanagar Chennai, and I was diagnosed and after all the tests Cataract surgery was done, and the operation was successful. Now I am having a good vision, I am so thankful for the organization for the free medical support provided.
Testimonial 7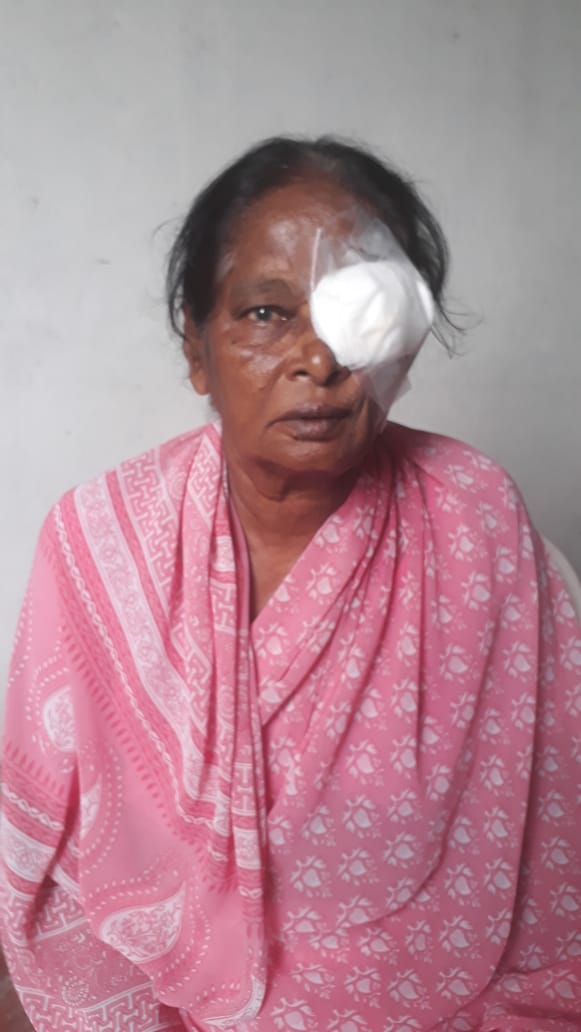 I am Nagabushnam aged 67 years, I am a widow and none of my family members were taking care of my illness and I was suffering from eye cataract problem, and I was not affordable to take care of the treatment. I was referred by contact in my church and came to know about Ebendavid Charities and approached them telling about my concerns with family members and requested to refer for the treatment, after discussing and understanding my situation I was referred for consultation to Uma Eye Clinic and after consulting I was diagnosed to do Cataract surgery for both the eyes and a date for surgery was given after all testing my both eyes were operated. I am very thankful to Ebendavid Charities for the timely help and hospitality given.